Small groups isn't just your traditional bible study. It's about building strong relationships with people that share a common interest. It's about growing and holding each other accountable. We are all looking to strengthen our relationship with Christ; why not grow together with your friends, family and those that share a similar path in life.
"For where two or three are gathered together in My name, I am there in the midst of them."
There are many to choose from and many more to come!
with Minister Angela Brooks
Let's take a journey in faith, food and recipes. Are you open to learning how to grow your faith? Together, we will share our favorite recipes and use the Word of God to teach us about the ingredients of faith. Join us as we "cook up" some faith.
Audience: Teens, Women and Men
Meeting Times: Fridays, 4:00 pm est.
with Minister Denise Coker
Your story deserves to be heard. You never know who is experiencing similar trials and tribulation that you've had along your journey. Your story could be the catalyst to bring someone through their test to their testimony. This group is a confidence builder that will enable you to write your story.
Meeting Times: Tuesday, 6:00 - 7:00 pm est
with Minister Alesia Elmore
This Small group is designed to build our relationship with God and each other in the group by spending time familiarizing ourselves
with the Bible. We will use powerful tools to capture and discover the treasures in God's Word. We will discover places in the Bible that will completely amaze us.
Meeting Times: Thursday, 12:00 pm est
Not Available for the Fall semester
1 Peter 3:15 tells us to be ready to give an answer to defend the faith, but what does that even look like? In today's society, there are so many questions on if God exists, questions about creation to the objectivity of morality. This small group aims to address the many questions: those that a non-believer might have, the questions that might be hard to ask in a church setting, and even some philosophical ones that may not have crossed your mind before today. Our goal is to change the hearts of non-believers by stimulating their minds and equip believers with the tools necessary to defend their faith and make more disciples of Christ.
This is a small group where young men will have a safe environment to share their thoughts as they learn Godly life skills that will assist in their transition to Authentic Manhood
Meeting Times: Saturday, 10 am est
Life takes us all on a unique path. It doesn't matter if you are divorced, a single parent, widowed or anything in between...there is a place for you here. Your journey is special and there is wholeness within you. This group is for those that are unmarried and looking to live victoriously for God.
Audience: Singles; 21-35 years old
Meeting Times: Tuesday, 7:00 - 8:00 pm est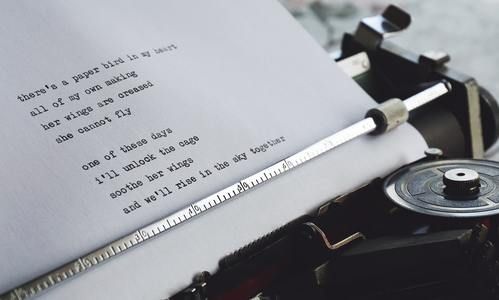 Returning in the Winter Semester!
Often times we can't verbally express our feelings or emotions when trials, tribulations and storms arise and interrupt our lives. While we engage in these situations, we feel that family and friends are unable to help due to their lack of understanding. During this small group, we will learn how to express our thoughts/feelings onto paper. We will create healing poems based upon these emotions. The process of healing will prepare us to become better servants and to be used purposely by Jesus!
Meeting Times: Tuesday, 6:00 - 7:00 pm est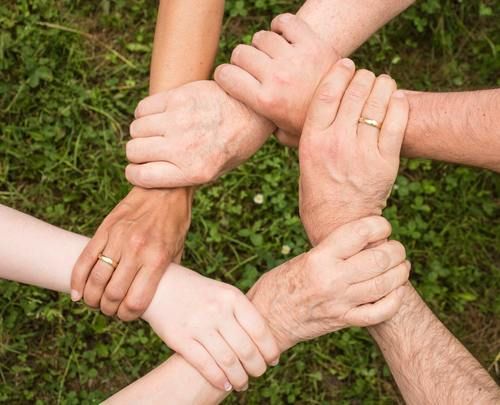 with Elder Jerome & Michelle Williams
Grief share is a small group where there are people who will walk along side you through one of life's most difficult experiences. You don't have to go through the grieving process alone.
Meeting Times: Tuesday, 6:00 - 8:00 pm est
with Lady Kathy Lancaster
Do you have any idea how much the Lord Loves you and how much He wants to lavish His love upon you?

His love provides us with the assurance, confidence and boldness that we need to face any situation and to know that He is a very present help.

The Lord loves us with a love that is sometimes difficult to comprehend! His Grace is sufficient for us and He will never turn His back on us.

Join me in this study about the Love of God!
Meeting Times: Saturday, 8:00 am est
S.A.S. - Seasoned Anointed Singles
S.A.S. is small group of unmarried Christians navigating love and life better together. We encourage singles that desire building heathy relationships to join this small group to fellowship.
Audience: 35 years old and older
Meeting Times: Tuesday 7:00 pm est
This small group is for musicians. This group is designed to sharpen one another in our craft, studying in our field, and developing musical techniques.
Meeting Times: Friday, 7:00 pm est.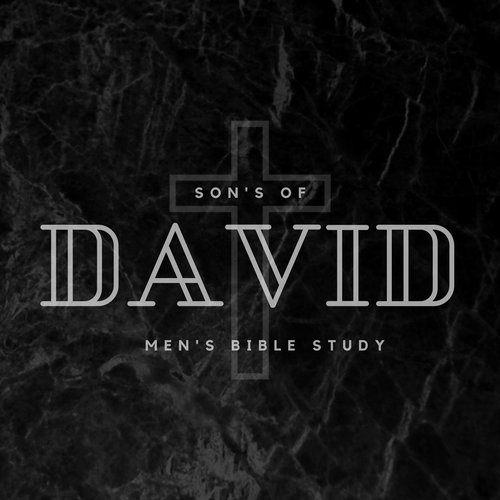 Son's of David Men's Bible Study
Equipping Men to be leaders in their homes, church and community.
Audience: Men; 16+ years old
Meeting Times: Saturday, 8:00 am est
Tuesday Evening Men's Bible Study
Men gathering together to study the word of God.
Meeting Times: Tuesday, 6:30 pm est
with: Minister Suntoya Herring
Designed for women to realize their Royal crown is within them and is reflected on the outside, her hair being one of those reflections.

Foundational Scripture; Matthew 22: 36-39 (being focused on learning to love ourselves in order to love thy neighbors)
Meeting Times: Monday, 6:30 pm est
with: Minister Linda Weathers
Do you enjoy traveling & seeing the world? Want to know what to pack for your next get-away? Then this group is for you as we journey in prayer & the Word of God.
Love Life Teachers Training
This group is designed to provide some of the necessary biblical tools to equip teachers to research and rightly divide the word of truth. This is a hands-on approach, to share the information & view study tools that are available to study the word of God.
with: James and Chenoa Jones
Married? Engaged? Actively looking to be Married? Come get fit spiritually and physically so you can be your best whole self for your spouse! Marriage Bootcamp will bolster your physical and spiritual stamina all in one!
Audience: Married, Engaged or Committed Millennium Couples
Meeting Times: Friday 7:00 pm est.
Meeting Times: Thursday 10:30 am est.
Meeting Times: Saturday 1:30 pm est.
with: Minster Venita Thompson
with: Minster Venita Thompson
Fishers of Men and Women!
with: Elders Carles and Sharrone Ingram
At times in our lives as believers in Christ, we are not always certain of what to do and just even how to do those uncertain things. On a dreary night out at sea on the Sea of Galilee, seven believers of Christ did not know what to do, and Jesus appeared to them to tell them what and how to do it. Yes, those believers were the disciples who had even witnessed Jesus crucified and resurrected from the grave! We are now His disciples and often at times have that very same difficulty of dealing with life's uncertainty. Jesus stood on the shore of that sea to tell the disciples to cast their net, and they listened and pulled out a multitude of fish - more than they could have even imagined! Christ wants us to do the very same that He was instructing the disciples – trust Him. Discipleship means following the ways of another, hence putting our trust in Jesus even when it doesn't seem that what He may tell us to do will yield a great deal of return. This small group study will explore what it means to cast our net deeper into the waters of faith and allow God to have His way. It is in this that we can be the true disciples and witnesses for Christ in the Earth, trusting in God and sharing our faith with others!
This small group is designed for single mothers to come together to share their experiences as a single mother. The group will offer help, support, encouragement, and strategies to build a strong Godly family. No matter where a mom is on her journey, she is welcomed here.
This group is comprised of members within the ages of 55 years and up. This group is for seniors to get together for bible study, worship, and other Christian activities.
Meeting Times: Thursdays 7:00 pm est.
Teaching girls to sew, do crafts, thrift shopping and more. Each session will end with a fashion show showcasing the items and clothes they have made.
Times: Thursdays 5:15- 7pm
We Meet Virtually Together.
Although we are eager to fellowship in person, for the safety of those around us, all classes will be held virtually for the time being. Your group facilitator will be in touch with the platform used for communication.
This group is designed for those who enjoy arts and crafts. You will get experience working with a variety of different types of paper and creating designs using skillful techniques.
have an idea for a small group?
Create a small group of your own by becoming a facilitator.

We're looking for more people to create groups centered around their talents, interests and hobbies.

Fill out the contact sheet below and we will put you in touch with our group leaders.


Join The Small Group Movement.
Whether you are looking to join one of our open groups or you are looking to start your own group, we'd love to hear from you.