Small groups isn't just your traditional bible study. It's about building strong relationships with people that share a common interest. It's about growing and holding each other accountable. We are all looking to strengthen our relationship with Christ; why not grow together with your friends, family and those that share a similar path in life.
"For where two or three are gathered together in My name, I am there in the midst of them."
There are many to choose from and many more to come!
Necessary Ingredients to Grow Your Faith
with Minister Angela Brooks
Let's take a journey in faith, food and recipes. Are you open to learning how to grow your faith? Together, we will share our favorite recipes and use the Word of God to teach us about the ingredients of faith. Join us as we "cook up" some faith.
Audience: Teens, Women and Men
Meeting Times: Fridays, 6:00 pm est.
with Minister Denise Coker
Your story deserves to be heard. You never know who is experiencing similar trials and tribulation that you've had along your journey. Your story could be the catalyst to bring someone through their test to their testimony. This group is a confidence builder that will enable you to write your story.
Meeting Times: Tuesday, 6:00 - 7:00 pm est
This Small group is designed to build our relationship with God and each other in the group by spending time familiarizing ourselves
with the Bible. We will use powerful tools to capture and discover the treasures in God's Word. We will discover places in the Bible that will completely amaze us.
Meeting Times: Thursday, 12 pm est
Life takes us all on a unique path. It doesn't matter if you are divorced, a single parent, widowed or anything in between...there is a place for you here. Your journey is special and there is wholeness within you. This group is for those that are unmarried and looking to live victoriously for God.
Audience: Singles; 21-35 years old
Meeting Times: Tuesday, 7:00 - 8:00 pm est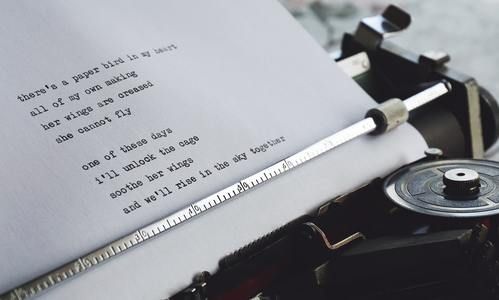 Often times we can't verbally express our feelings or emotions when trials, tribulations and storms arise and interrupt our lives. While we engage in these situations, we feel that family and friends are unable to help due to their lack of understanding. During this small group, we will learn how to express our thoughts/feelings onto paper. We will create healing poems based upon these emotions. The process of healing will prepare us to become better servants and to be used purposely by Jesus!
Meeting Times: Tuesday, 6:00 - 7:00 pm est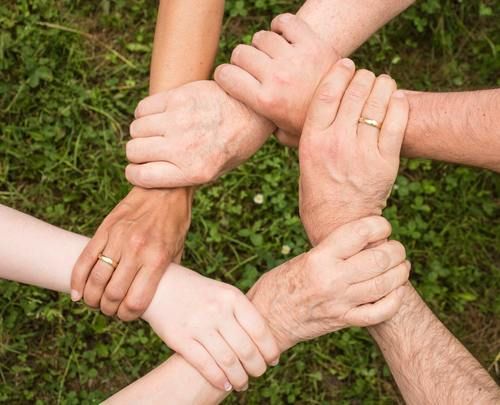 with Elder Jerome & Michelle Williams
Grief share is a small group where there are people who will walk along side you through one of lifes most difficult experiences. You don't have to go through the grieving process alone.
Meeting Times: Tuesday, 6-8 pm est
S.I.S. - Standing in Standards
with Lady Kathy Lancaster
This group will discuss setting standards and making choices that lead to the Best Life and a Blessed Life.
Audience: Young women preparing for marriage; 16-26 years old
Meeting Times: Saturday, 8:00- 9:00 am est
D.A.N.C.E. - Dedicated to Always Needing Christ Eternally
D.A.N.C.E is small group where a safe place is cultivated to express feelings on styles of dancing that you'd like to share while examining your relationships and explore how dance parallels with our daily communications. We encourage all who enjoy dancing to join the D.A.N.C.E. small group to fellowship while we D.A.N.C.E.
Meeting Times: Saturday, 11 am - 12 pm est
If you find joy in creating lyrics, melodies and songs of deliverance, this group is for you. Our praise and worship will be centered around the Word of God.
Meeting Times: Friday, 6:00 pm est.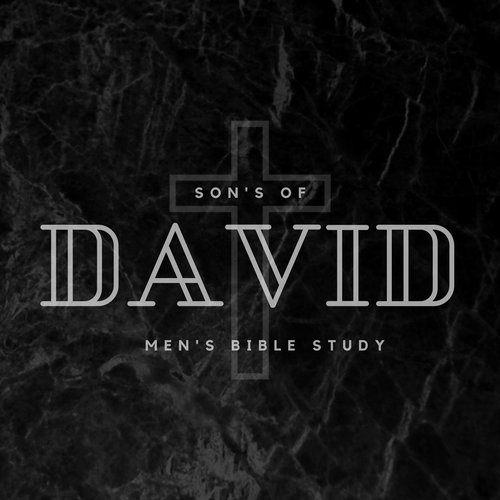 Son's of David Men's Bible Study
Equipping Men to be leaders in their homes, church and community.
Audience: Men; 16+ years old
Meeting Times: Saturday, 8:00 am est
Tuesday Evening Men's Bible Study
Men gathering together to study the word of God.
Meeting Times: Tuesday, 6:30 pm est
Do I Like What I See In the Mirror
with Minister Will Mitchell
Whether is it our exercise, diet, personal style, or appearance, this group will examine our own Swag. We will then fine tune it to align with what God says about who we are and what we should look like.
Meeting Times: Tuesday, 7:00 - 8:00 pm est.
Love Life Teachers Training
This group is designed to provide some of the necessary biblical tools to equip teachers to research and rightly divide the word of truth. This is a hands-on approach, to share the information & view study tools that are available to study the word of God.
Meeting Times: Thursday, 10:30 am est
We have some great classes in the works. Here's a little sneak peak of what's to come.
Girl's Trip (Returning Soon)
with Minister Linda Rollins
Do you enjoy traveling & seeing the world? Want to know what to pack for your next get-away? Then this group is for you. As we journey in prayer & the Word of God.
If you like paper crafting, which includes card making, creating your own memory albums, flower making, custom gift boxes and spending time in God's Word, this group is for you.
Meeting Times: Saturday, 1:00 - 2:15 pm est
Although we are eager to fellowship in person, for the safety of those around us, all classes will be held virtually for the time being. Your group facilitator will be in touch with the platform used for communication.
have an idea for a small group?
Create a small group of your own by becoming a facilitator.

We're looking for more people to create groups centered around their talents, interests and hobbies.

Fill out the contact sheet below and we will put you in touch with our group leaders.


Join The Small Group Movement.
Whether you are looking to join one of our open groups or you are looking to start your own group, we'd love to hear from you.